I love receiving the AICR (American Institute for Cancer Research) newsletter.  I learn a lot about what is healthy and how to create healthy eating.
Now we all know herbs can give your food fresh taste and fragrance to our foods, but did you know  that  herbs are super good for your health?  They sure are!
Herbs, whether  fresh or dried  are super full of phytochemicals that may help prevent cancer.
AICR recommend the following herbs .
BASIL
Basil  contains phytochemmicals, which we know as flavonoids, which may offer a variety of health benefits.  Oh, those flavonoids! They do wonders for our health.  Crumble dried sweet basil leaves in tomato sauce, or rub on fish or chicken.  Sprinkle some in your tuna salad, tossed salads. I love to saute garlic and basil  in olive oil and then toss in some shrimp.
Cilantro (Spanish for Coriander)
Cilantro can be spicy or citrusy.  This herb, I find, is not very popular with some people, not sure why.  Cilantro is to be sprinkled in green salad, scrambled eggs, pasta or potato salad.  Oh, try it in chili.
MINT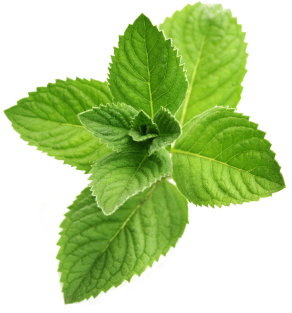 Mint contains several protective flavonoid phytochemicals. Can be sprinkled on yogurt, granola and breakfast fruit.  Sprinkle over green peas or garnish your tea with mint. Really tasty when added to sparkling water.  When you add a sprig of mint to your water it just looks so fresh.
OREGANO
This herb's essential oils contain           carvacrol, which some findings report may reduce the risk of norovirus.  Oregano can be sprinkled on roasted vegetables, great in chili, and chicken soup. 
Sprinkle, crush, crumble or sprig these herbs and you can be sure you are on good health track.