"Never say never" has always been my motto, and I forgot my own motto. See, I thought that I'd never, ever, let a dog into my life. We had lost 2 dogs, and the loss was heart wrenching. Needless to say, when you are making plans, God is making his own.
Meet Willow.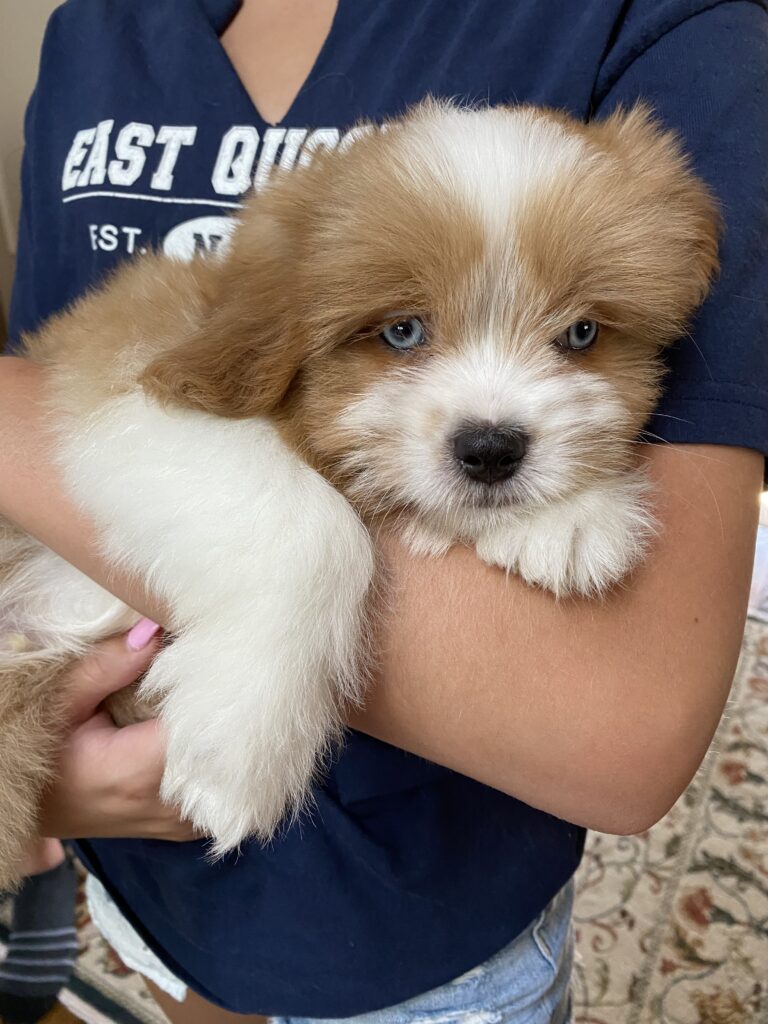 An Aussie-Tzu. A cross between an Austrailian Shephard and a Shih Tzu. A breed that I never heard of but they have so many cross breeds today who can keep track.
At 8 weeks old my daughter brought him home. Her home which ends up to be my home more than not. I advised her, as a parent, not to get a dog, but just like any child she did what she wanted and now Willow is apart of the family.
Of course, the hard part is the training and my daughter began to question herself, why did she want a dog? The answer, simple, just look at that face.
Willow has friends, too. Meet Jackson. My son's dog. Willow and Jackson became best friends as soon as they met. Even though Jackson considers himself his boss.
Yes, Willow! A new member of the family, he has stolen our hearts, and made life more smile-able. I think I'm glad she didn't listen to her mom… I mean what do I know anyway. 🙂