Teaching kids manners is an never ending job. However, with Manners Mouse Making Manners Matter children ages 4-11 will receive a guide to successfully reinforce good manners.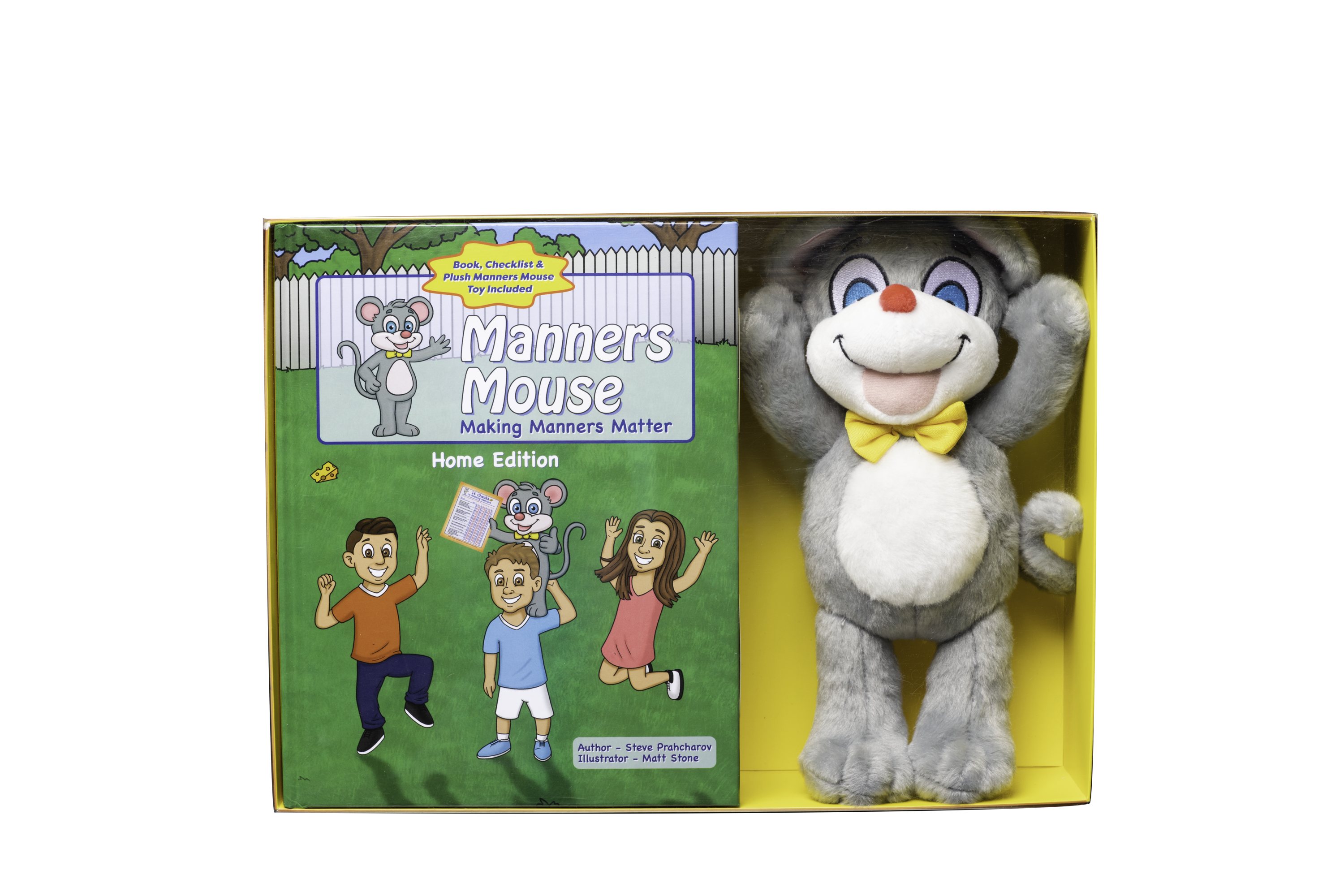 Manners begins at home. and with Manners Mouse, *first book – Home Edition children will learn how to show good manners in the home.  Manners Mouse Home Edition comes with a colorful picture storybook, a checklist that will help them along the manner way, and a darling plush Manners Mouse toy, Items that will help children along the manner way. Manners Mouse brings fun and a positive way to encourage good manners and reward children for establishing long term good habits.
Steve Prahcharov, the creator and author of Manners Mouse, along his wife, prided themselves on teaching good manners to their children. They own an elementary school in Scottsdale, Arizona.
*The second book will be available soon – Manners Mouse – School Edition, which will inevitably help teachers, schools, parents, and students be successful in school. Isn't that what everyone wants in the end.