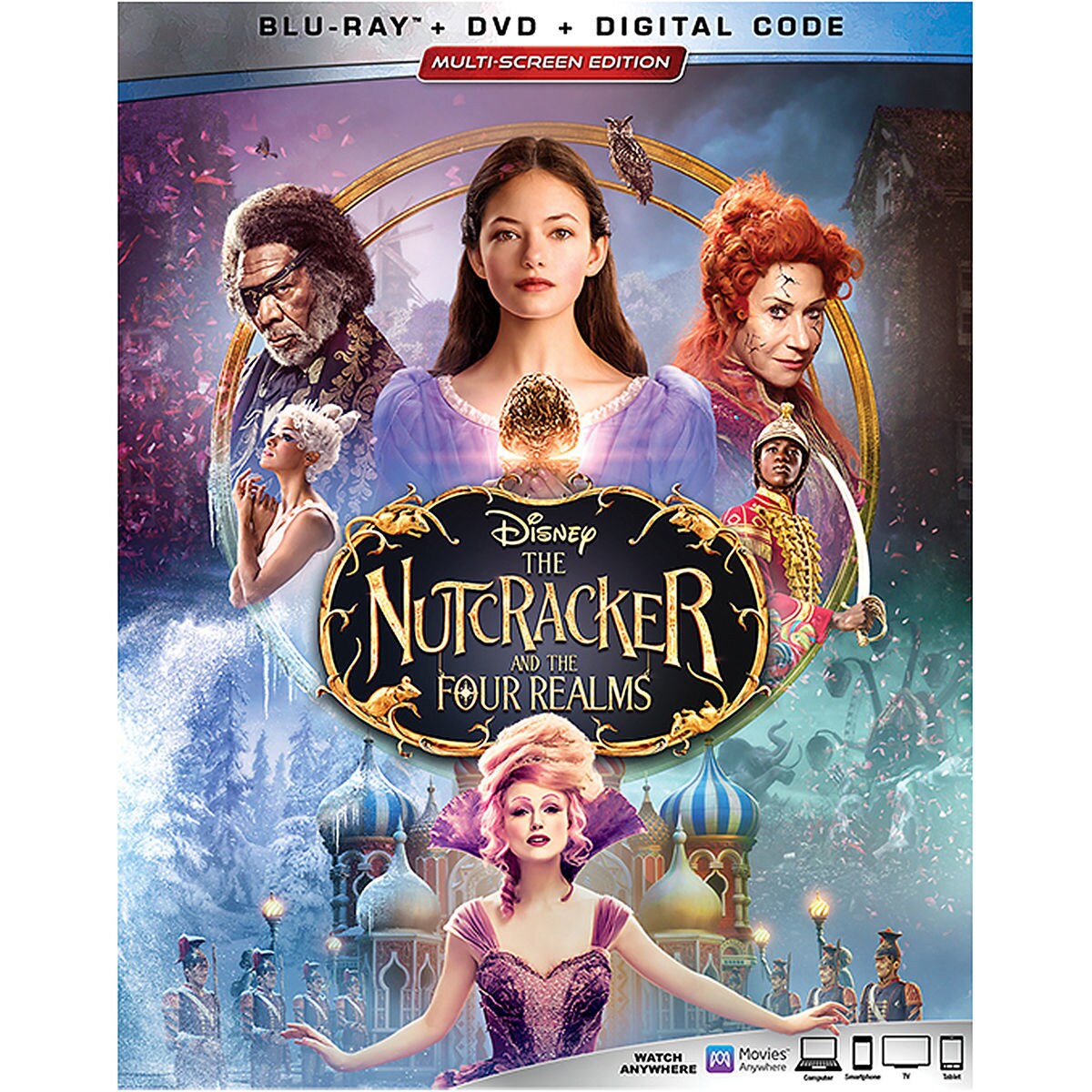 Disney The NUTCRACKER and The FOUR REALMS –
Now On Blu-Ray & Digital.
Disney has done it again! In the re-imagined tale of "The Nutcracker."
"The Nutcracker and the Four Realms" tells the tale of a young Clara (Mackenzie Foy), who just lost her mother. Before her death, Clara's mother told her of a gift she would receive and this gift contained everything she needed inside. Her godfather, Drosselmeyer (Morgan Freeman), gives her the gift at his annual holiday party. However, He did not give Clara the magical one-of-a-kind key that would unlock the gift. Clara does find the key but then it disappears into a mysterious parallel world.
She begins her search for the key in the parallel world and it is there she encounters Phillip (Jayden Fowor-Knight) the soldier who helps her in the search for the magical key. Their search will cross paths with a gang of mice and the regents, who preside over 3 of the 4 Realms: Land of Snowflakes, Land of Flowers, and Land of Sweets. It's the 4th Realm, the home of Mother Ginger (Helen Mirren) , where Clara's key can be found.
In "The Nutcracker and the Four Realms" Clara discovers her greatest strength could change the world.
Disney "The Nutcracker and The Four Realms" DVD will transport you into a magical world of gingerbread soldiers and armies of mice.
Digital Code Included – Blu-Ray Bonus Extras:
On Pointe: Misty Copeland, Unwrapping The Nutcracker And the Four Realms, Music Videos – "Fall On Me" by Andrea Bocelli featuring Matteo Bocelli – "The Nutcracker Suite" by Lang Lang, Deleted Scenes